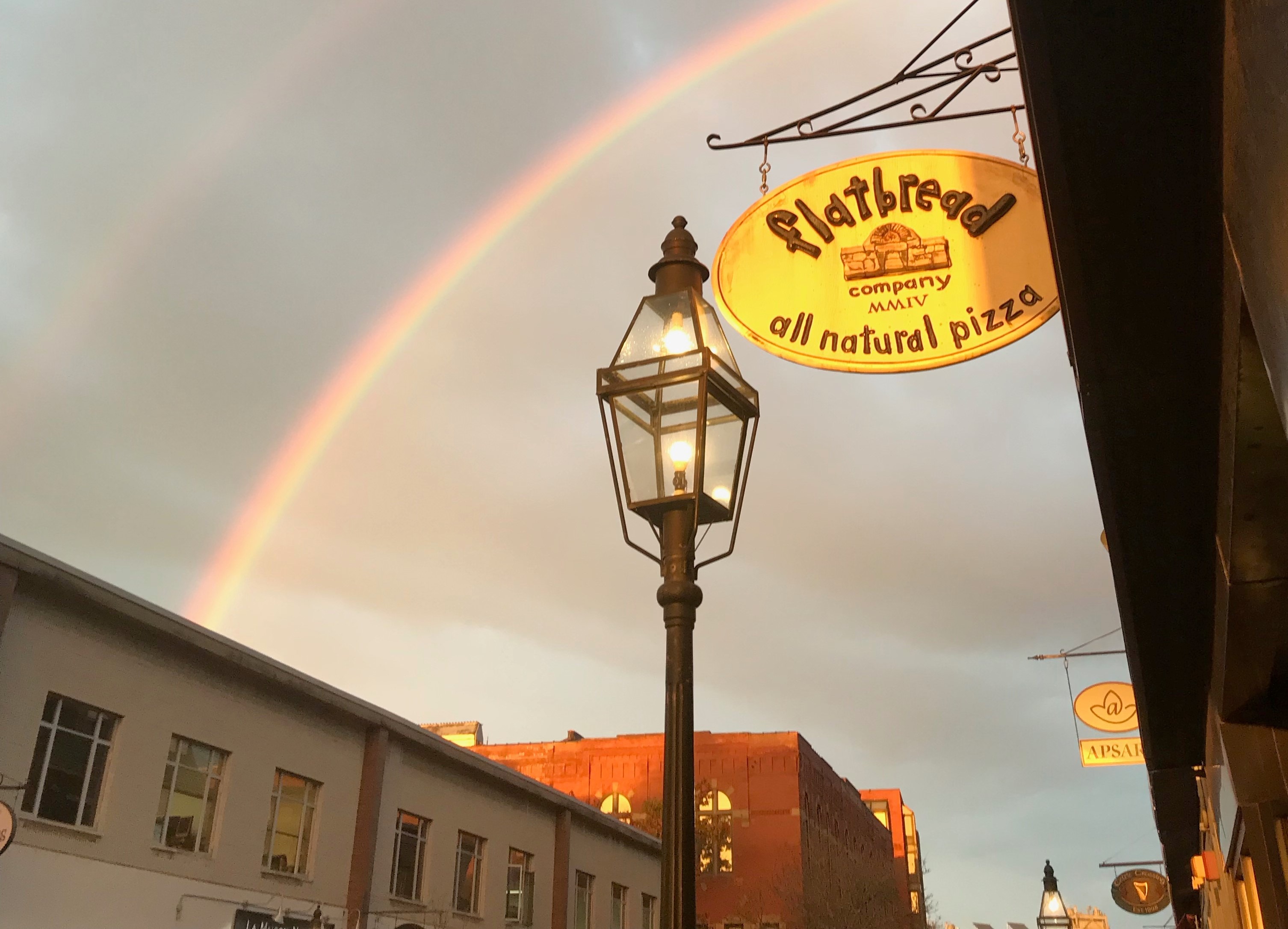 October 8th, 2020
Flatbread Company Portsmouth Announces Abundance of Caution Closing
Portsmouth, NH – With the well-being of our team members, guests, as well as community in mind, we have decided to close until further notice. Within in the past 24 hours we have been notified that one of our team members tested positive for Covid-19 after interaction with a confirmed case outside of our work environment. The team member, who had limited interaction with guests, last worked Sunday morning and did not display symptoms until later in the week.
"We want to assure the Portsmouth community that we have been taking this pandemic with the utmost seriousness…" states general manager Katie Biggs. "All team members complete a daily wellness check prior to entering the building before their shift which includes the recording of their temperature as well as verification by the manger on duty; if a team member is experiencing any symptoms of Covid-19 or even has the mildest of elevated temperatures they are sent home without entering the restaurant." added Biggs. After being notified of the situation, we made the quick decision to not only close out of an abundance of caution but also assist all of our team members to get tested in addition to those that came in direct contact with the positive case which exceeds CDC and state guidelines. In the meantime all Flatbread Company Portsmouth team members are self-quarantining.
Founded in 1998, by Jay Gould, the first Flatbread Company opened in Amesbury, MA. Today the company has eight other locations including Portland, ME; Portsmouth and North Conway, NH; Somerville and Bedford, MA; Providence, RI; Maui, HI as well as Whistler, B.C. Flatbread Company's founding principles rely on quality and integrity of ingredients that allows them to serve clean food without unwanted chemicals while supporting organic and local farming. Additionally, the company is "mission based" with the desire to get involved in community through local non-profit and neighborhood partnerships. "Benefit Bakes" are featured at each location every Tuesday night to provide assistance to those organizations. For more information visit Flatbreadcompany.com or become a fan on Facebook at https://www.facebook.com/FlatbreadPortsmouth.