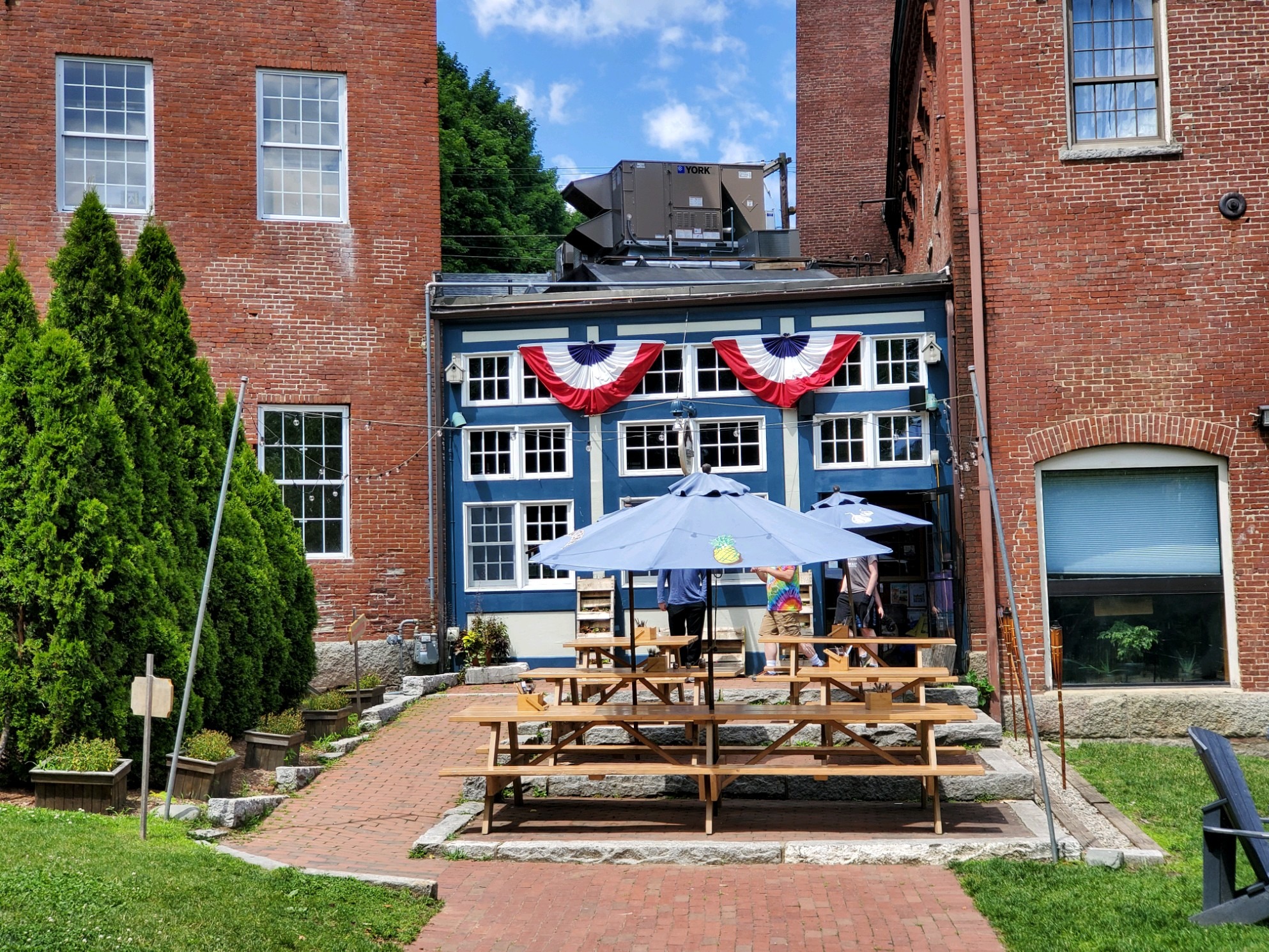 Flatbread Company Amesbury Announces Take-Out Only.
Out of an abundance of caution, Flatbread Company in Amesbury will temporarily return to offering take-only service, as of Friday, October 16th as a preventive measure due to staff members not being able to report to work.. One of our team members received a positive Covid-19 test result Saturday evening, October 17th, after contact with a confirmed case in the community. In light of this, as well as the surge of new Covid-19 cases in our community and the northeast region, our Amesbury restaurant will be closed for two days with plans to resume take-out only service Tuesday, October 20.

According to General Manager Shannon Hamilton, "the team member who tested positive called out of work this past Thursday not feeling well. This individual last worked three days prior on Monday after our daily Team Wellness Check, which we complete before entering the restaurant, and only waited on one table who happened to be a fellow team member." In adherence to CDC and state guidelines, the Wellness Check includes the recording of each individual's temperature, which is also confirmed by management. Additionally, the survey also prohibits any individual from working if they have had close contact with a confirmed Covid-19 positive case.
"Our team has been extremely diligent in wearing their masks as well as socially distancing as much as possible since we opened back up this past April," Hamilton said. "Our guests that have been dining with us these past months have seen that we are taking this seriously as they are not even allowed into our dining spaces if they are not wearing their masks. I want to reassure everyone we are staying vigilant as well as thank them for the outpouring of support that has been shown when we moved to take-out only this past Friday."

Restaurant management is assisting team members to get tested as well as the close contacts who interacted with the positive case thereby exceeding guideline standards. "Our team members have been continuously communicating with us about the status of their health," said Regional Manager Lauren Grindrod. "Because of this, as soon as we had back-to-back days with team members not reporting to work, we were able to be more proactive and immediately decreased our operations to take-out only as well as shrink our staff while making the request to all those that had close contact with the individuals in the past 48 hours to immediately start to self-quarantine."
Only those team members who did not have close contact with the positive Covid-19 individual and who continue to display no symptoms of illness will be allowed to return to work on Tuesday. Additionally, the restaurant was thoroughly cleaned overnight on Friday, per Covid-19 cleaning protocols.

"Amesbury is where it all started for us," said Flatbread Company founder Jay Gould. "We are grateful that the community has always been there for us, and we want to make sure that we are doing all we can to keep our team members, guests and community at large as healthy as possible through quick action and transparency."
Flatbread Company has alerted local DHHS officials and intends to cooperate fully with the state DHHS by providing all necessary team member and guest contact information needed to perform tracking and tracing if deemed necessary. The restaurant closed in compliance with state guidelines that mandate a 24-hour closure following a positive test result and will remain closed on Monday to allow time for additional test results to be received before deciding if it will go forward with Tuesday's reopening plan.