Paia, Maui… if ever there was a town that is a perfect setting for flatbread, Paia is it. Balmy breezes and rollicking surf in a town filled with characters and karma. No shortage of soul here. We teamed up with a local surf champion and his haole buddy to bring flatbread to the island and they, and the town of Paia have shown us true aloha. We have a passionate team running the place and we are growing many of our ingredients with great local farms all in the process is grooving fans of Flatbread Company. Thank you crew, and Maui for your incredible support!
Keep Each Other Well, Jay
Hours
Monday

11:00AM - 9:00PM

Tuesday

11:00AM - 9:00PM

Wednesday

11:00AM - 9:00PM

Thursday

11:00AM - 9:00PM

Friday

11:00 A.M - 9:00PM

Saturday

11:00AM - 9:00PM

Sunday

11:00AM - 9:00PM
Contact Flatbread Company Paia - Maui
Get it
Half-Baked!

Order your #WoodFiredLove "Half-Baked" by us; finish it in your oven for hot, crispy flatbread anytime! Select this option under cooking instructions when ordering.
Our Community Bakes: PIzza With Purpose!
Part of our mission at Flatbread Company is to support local organizations that have an impact on our community. The primary way that we accomplish this is through our community benefit nights that are held every Tuesday at each of our hearths.
Click to learn more and complete our Community Bake: Pizza With Purpose! application.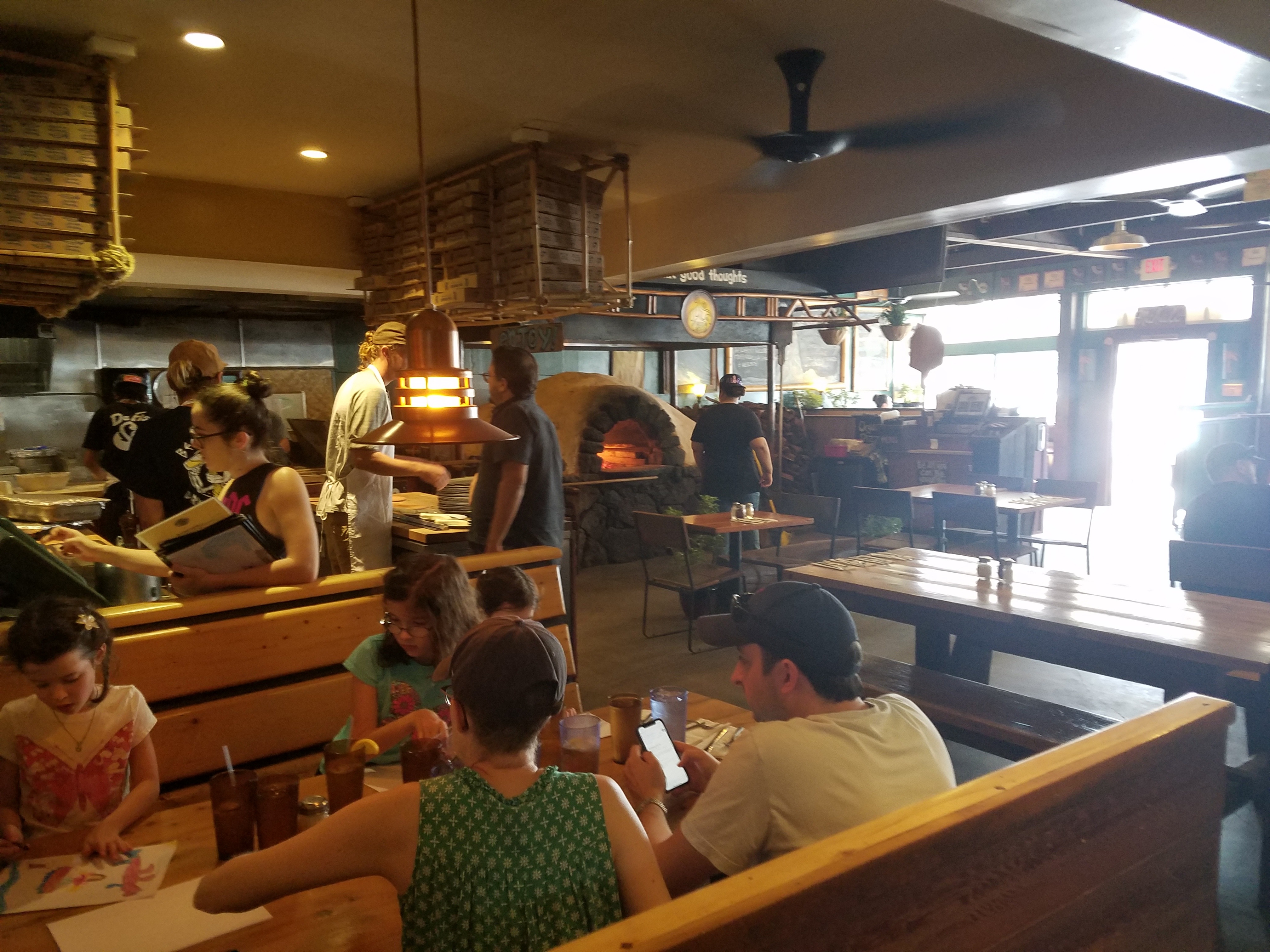 Join The Paia Flatbread Team
At Flatbread Company, we believe that employment and advancement is based on your enthusiasm, skills and performance; not politics.  Your gender, your gods, your sex life, your skin color, the fact that you're a grandparent or who you know don't make a difference to us. If you are community orientated, believe in supporting local farms, serving real food, empathetic, passionate, smart and good at what you do – come as you are!   We believe diversity should be celebrated which commits us to creating a respectful, inclusive environment for all team members.  If you believe as we do in a workplace that keeps each other well while renewing our spirit and doing a little something to save our planet, then apply today!