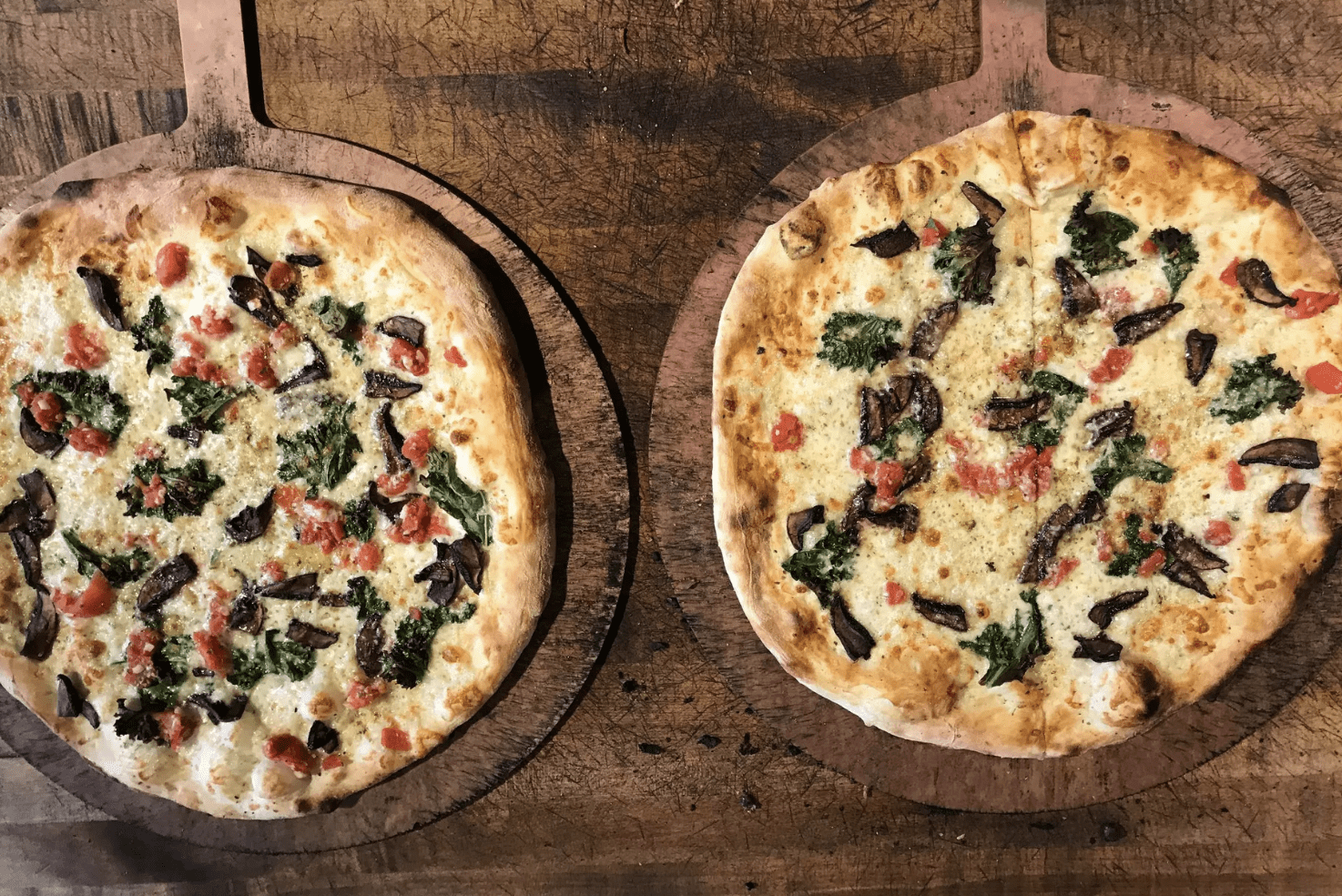 A New Hampshire-based pizzeria that boasts a menu of mostly organic and locally sourced fare is headed to Lowest Greenville for its first Texas location.
Flatbread Company operates a handful of locations from Connecticut to Maine, as well as in Canada and Hawaii. It will debut locally at 1720 Greenville Avenue from two brothers and a partner in the Hawaiian franchise. The building that will house Flatbread Co is owned by the brothers' family and will get a complete revamp before the eatery moves in, featuring two clay wood-fired ovens and seating for 150 diners with an outdoor patio.
A menu of wood-fired pizzas and salads are headed to Dallas with both meaty and vegan varieties alongside a handful of sauce-less pies. Diners will find pizzas made with organic wheat and veggies and hormone-free meats like uncured pepperoni, maple fennel sausage, pulled pork, or roasted free-range chicken.
The "Greenville Community Flatbread" is a special addition geared for the DFW dining crowd, featuring onions, mushrooms, whole milk mozzarella, and parmesan cheese with homemade garlic oil and blend of herbs on top. Salads include a base of organic greens topped with Maine sea kelp that can be customized with diners' choice of veggies, cheese, and meat. Ice cream sandwiches, sundaes, and floats will be on offer for dessert.
"We were blown away by the pizza each time we had it [in Maui], and my kids don't want to eat anything else when we visit," said David Leake, one of the brothers behind the local franchise. "[With the] all-natural, locally sourced fresh ingredients, we felt good about giving in to them each time they chanted for pizza."
Flatbread Company will make its local debut at the end of May or beginning of June. Stay tuned for its official opening date.
Article and Images via Dallas Eater