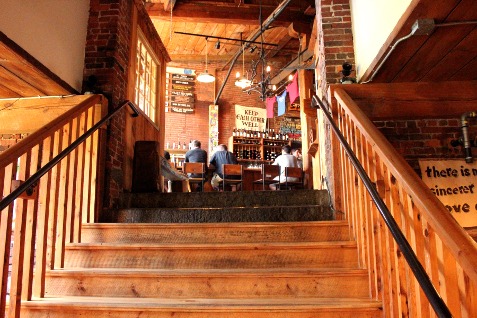 Discover
The Flatbread Story
REAL FOOD, SERVED BY REAL PEOPLE, IN A REAL ENVIRONMENT.
Since 1998, The Flatbread Company has been introducing people to the magic of earth and fire, and how that combination can produce incredible tasting pizza. The story of Flatbread is a story of the people that work here and the guests that support it.
Testimonials
What Our Guests Say
"Suppa with son & daughter-in-law" GREAT place to dine....Great music, food & atmosphere...Will come again in summer & dine on deck, my son said it's beautiful.
This place is amazing!!! Best pizza we have had in a long time. Def deserves a 10/10. Our waitress and the manager took our food allergy very seriously, which is always appreciated
Amazing atmosphere, very unique and trendy. The service was good and the food was excellent. I think Flatbread pizza is one of Amesbury best kept secrets tuck away in the common I highly recommend it and can't wait to go again.
We really enjoy going to Flatbread's! They are kid friendly, you're able to see the clay oven they cook the pizza in, they have great pizza with gluten free and vegan options, they're fast and they're reasonably priced. We go every chance we get.
Wow, delicious and extremely kid friendly. The staff was very attentive to our needs and made sure the experience was enjoyable. Our toddler really enjoyed watching the pizza being made as well. Never disappointed.
Delicious Food and Fun to watch the preparation! We loved our pizzas and the accompanying salads. Quite a place --unique and obviously very popular with the locals and tourists. We wanted to return, but ran out of time. It's at the top of our list next visit.
I cant come to North Conway without stopping here a few times!
"The best pizza around" Sure, Flatbread is popping up all over the place. But this one has so much charm, great service, and amazing pizzas. We were there for St Patrick's day weekend and had one called Irish boiled dinner. OMG, it was so yummy. They should keep it as a regular option!
Good Thoughts
Featured Stories