Dallas, Texas our first adventure in the continental USA outside of New England. Many asked… "Why Dallas' Lower Greenville Avenue"? That answer is easy for us! When Josh Stone, our partner in Paia, Maui, introduced us to the local Dallas brothers David and Michael Leake we knew we had to do something altogether! When their family property on Lower Greenville became available, we found the home for us. Formally known both as "Richardson Pike" as well as the backbone of the Vickery Place Neighborhood the area's rich history of being one of Dallas' most important thoroughfares of the early 1900s captured our imagination. We are thrilled to be part of the Greenville community fabric which we believe shares our values of clean food simply made. We look forward to forging new friendships and of course baking up partnerships with the farmers of Dallas!   Thank you, Dallas, for welcoming us.
Keep Each Other Well! Jay, Josh, Amy and the Leake Family
Hours
Monday

4:00PM - 9:00PM

Tuesday

4:00PM - 9:00PM

Wednesday

4:00PM - 9:00PM

Thursday

4:00PM - 9:00PM

Friday

4:00PM - 10:00PM

Saturday

11:30AM - 10:00PM

Sunday

11:30AM - 9:00PM
Contact Flatbread Company Dallas
Get it
Half-Baked!

Order your #WoodFiredLove "Half-Baked" by us; finish it in your oven for hot, crispy flatbread anytime! Select this option under cooking instructions when ordering.
Part of our mission at Flatbread is to support local organizations that have an impact on our community. The primary way that we accomplish this is through the benefit nights that are held on Tuesdays at each of our restaurants.
Click to learn more and download our benefit application.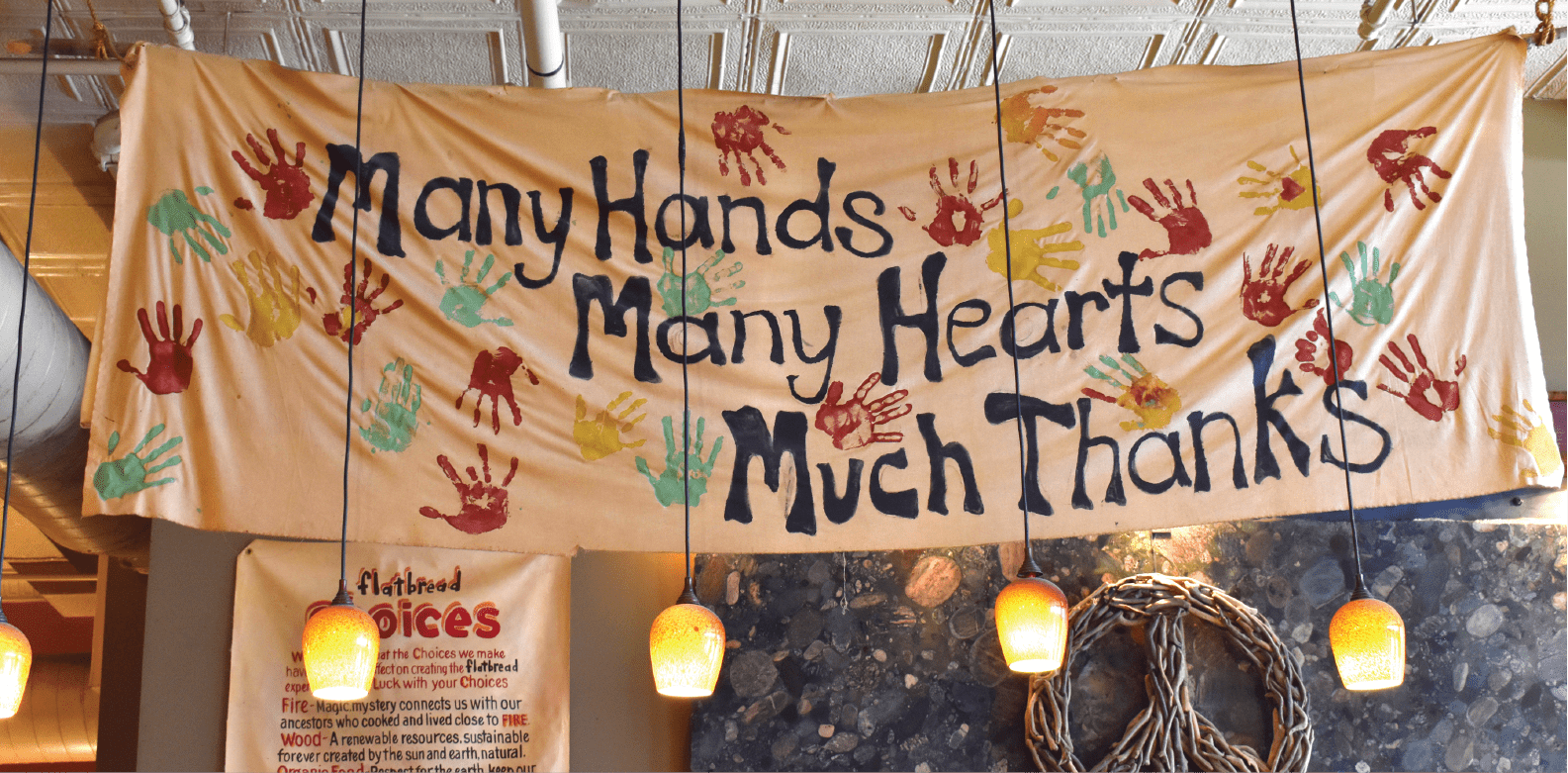 Join the Dallas Flatbread Team
Flatbread Company is always accepting employment inquiries from enthusiastic and passionate people to share in our philosophies of serving real food, supporting local farms, as well as giving back to the community. If you are ready to renew your spirit while helping us to do a little something to save the planet at the same time, then apply today!