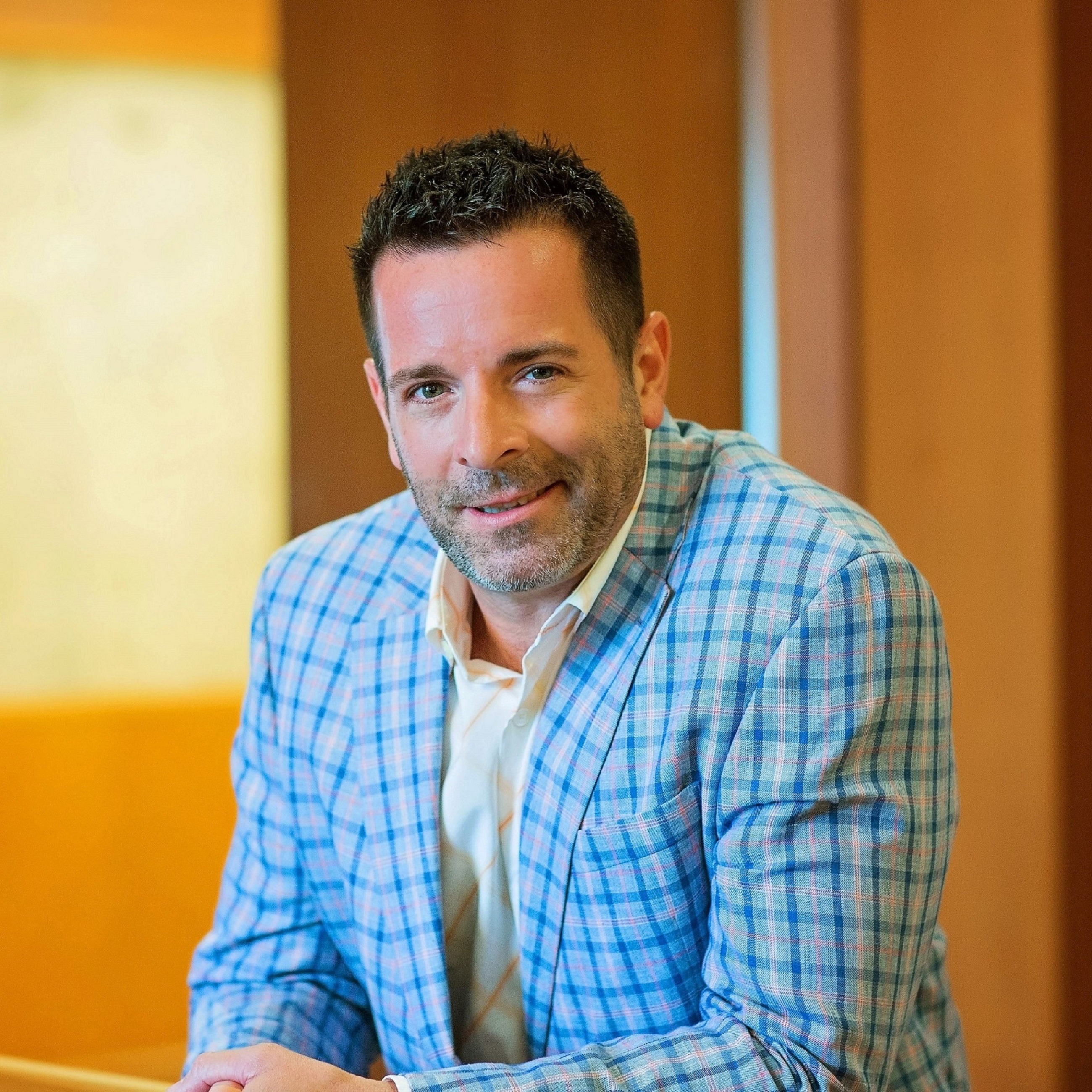 WESTFIELD, NJ, July 14, 2022 – The Council of Hotel and Restaurant Trainers (CHART) today announced that Jason Lyon, President and COO of Flatbread Company, Inc., is the recipient of its 2022 Commitment to People Award. Jason will be honored at the Commitment to People Awards Celebration on Tuesday evening, August 2, during CHART's 102nd Hospitality Training Conference at the JW Marriott in Austin, TX.
"Jason's journey in hospitality began at the age of 14 as a dishwasher for the Common Man Family of Restaurants. His 27-year 'home grown' experience there was instrumental in forming his philosophy of how leadership should support and collaborate with team members," said Monique Donahue, CHART President. "At Flatbread Company, he's wasted no time bringing those values to life, and putting Flatbread Company on the path to be an exceptional employer of choice. It's rare that a current CHART member receives the Commitment to People award, and we are very proud of Jason and his impact on CHART and our industry."
A common theme in his team's award application was transparency. Always clear and direct, communications from Jason are rooted in creating a safe, socially responsible, and inclusive environment. Jason minces no words when it comes to inclusivity and leading this charge. In a letter to employees about the death of George Floyd and in support of Black Lives Matter, he stated "We stand for equality, liberty, and justice for all. Stand with us; together in unity with peace and love in our hearts for each other."
Jason's team offered many other examples. He championed for the HR Manager as she created an annual unconsicous bias and sexual harassment training program as well as a We Care Hotline for team members to reach out anonymously if they are feeling uncomfortable in the restaurant. Focused Human Resources initiatives over the past two years have included launching an enhanced benefits package that includes eight hours of paid volunteer time, generous paid vacation time, and premium paid holidays for all hourly employees. Managers can also receive up to six weeks of paid Family Medical Leave.
"It is a tremendous honor not only to have been nominated by my team members but also to receive CHART's Commitment to People Award. As a 15-year member of the organization I have always held the distinction in high regard and feel privileged to join the company of this highly accomplished cohort of leaders in our industry," said Lyon. "My deepest appreciation goes to my team; this award is not about me – it's about them. Without their continued honest feedback, dedication as well as support we would not be the company, the community advocate or the family that we are today. I want to thank them for their passionate commitment and unwavering pursuit of baking up the very best pizza we can imagine. I'd also like to thank our founder, Jay Gould, who not only created a culture that allows us to renew our spirit but above all encourages us to walk-the-walk by prioritizing people over profits."
Created in 1993, this prestigious award is given annually to a CHART member's CEO/president in the hospitality industry who demonstrates an outstanding commitment to the development of their associates.
CHART's Selection Committee reviews and ranks the Commitment to People nominees in four categories:
Effective communication of the organization's culture
Programs that demonstrate a commitment to people
Efforts to be involved in the development of people
Ability to break down barriers to create opportunities
The past recipients of this prestigious award can be found on CHART's website at: http://www.chart.org/membership-and-community/awards-and-scholarships.html
Contact: Lisa Marovec, 312.405.2634, lisa@chart.org
---
CHART (chart.org), a non-profit professional association founded in 1970, is the leading resource for the development and advancement of hospitality training professionals and their organizations. With more than 500 members from more than 300 multi-unit restaurant and hotel companies, CHART represents a workforce of almost three million. CHART includes all facets of hospitality training, learning, and performance professionals; from entry level to senior executive. CHART's mission is to develop hospitality training professionals to improve performance through access to networks, education, and resources.
ABOUT FLATBREAD COMPANY
Flatbread Company, founded in Amesbury MA in 1998 has hearths in four New England states, Hawaii, as well as an international presence in Whistler, British Columbia with their sister brand "Creekbread." Flatbread Company rolled into the locally sourced scene far prior to it becoming a trend; introducing people to the magic of earth and fire, and how that combination can produce incredible tasting pizza. Since our very first wood-burning hand-built clay-oven fire, our mission of providing both guests and team members a place to "renew their spirit" has never wavered. The story of Flatbread Company is a story of the people that work here and the guests that support us.